#9 does not run the ball he only blocks
If the motion goes across the QB the running back is getting the ball (#12) , if the play starts before motion man goes across QB the motion man is getting the ball
Top receivers are #4 and #11
O-Line plays smash mouth football, no pulling lineman they just line up and push forward
They throw a lot of screens, Corners need to pursue outside in and watch for the fake screen deep ball
Linebackers and D-Line need to go no deeper than the O-line heels to contribute to stopping the screens
These plays are in order that they show up on the film.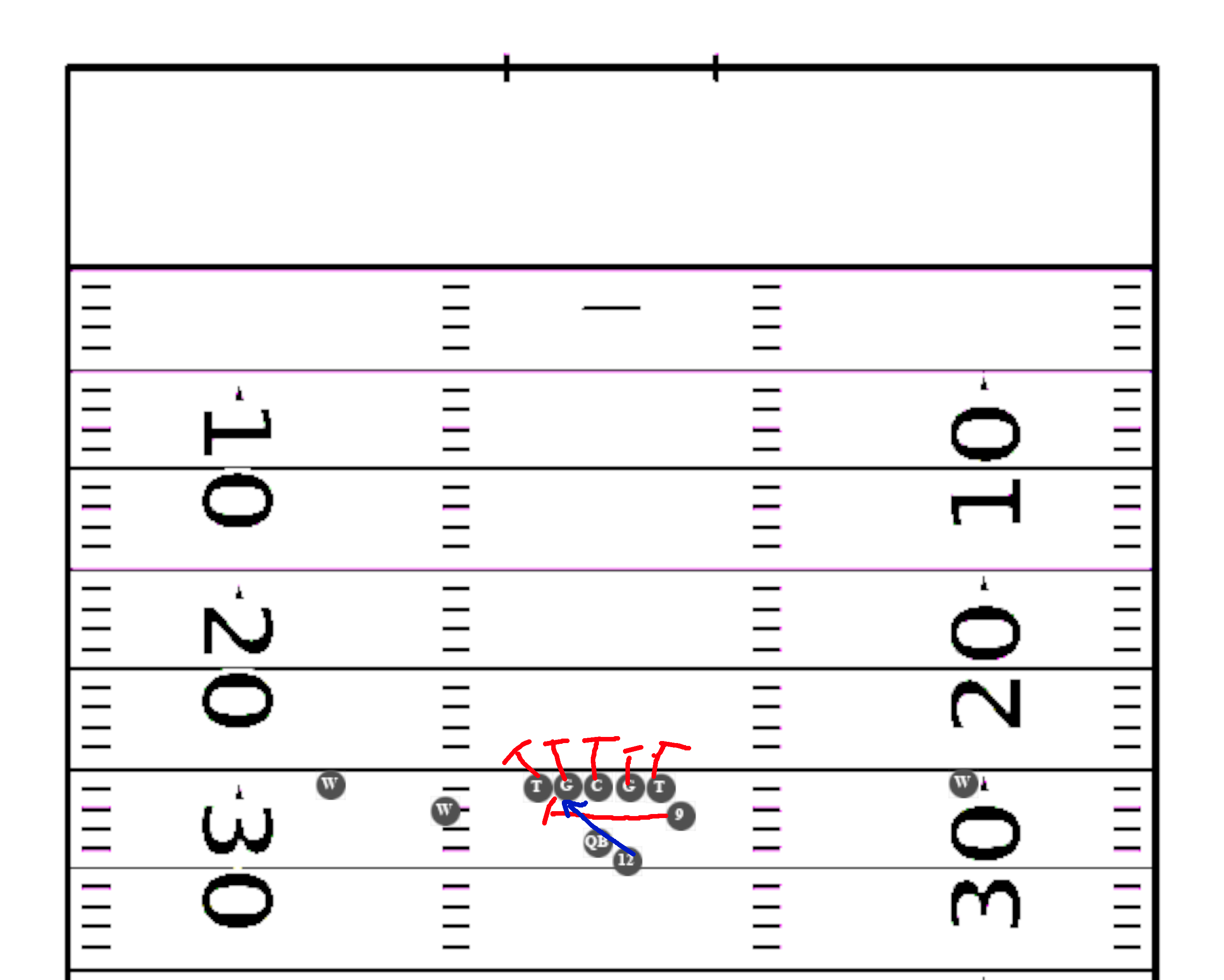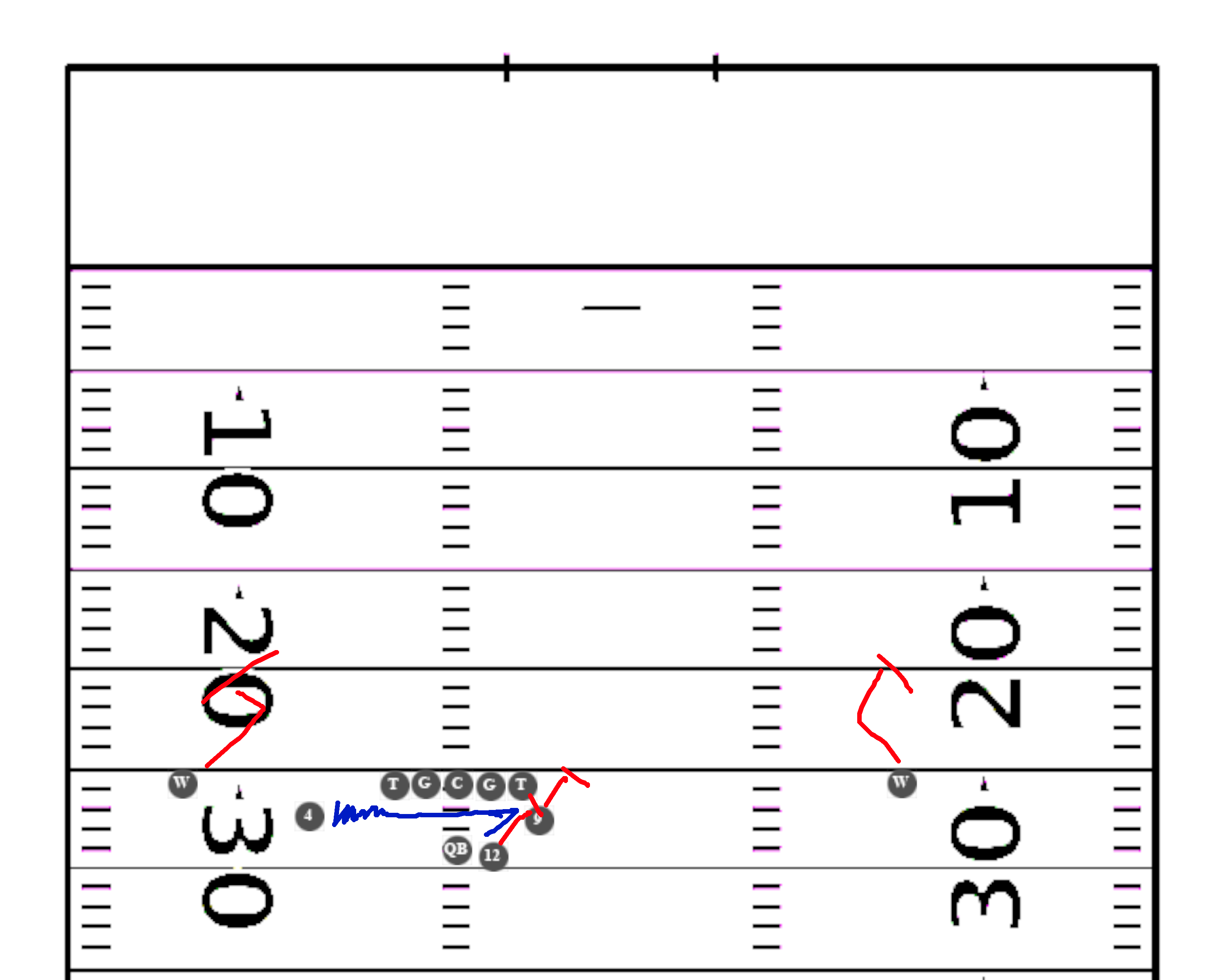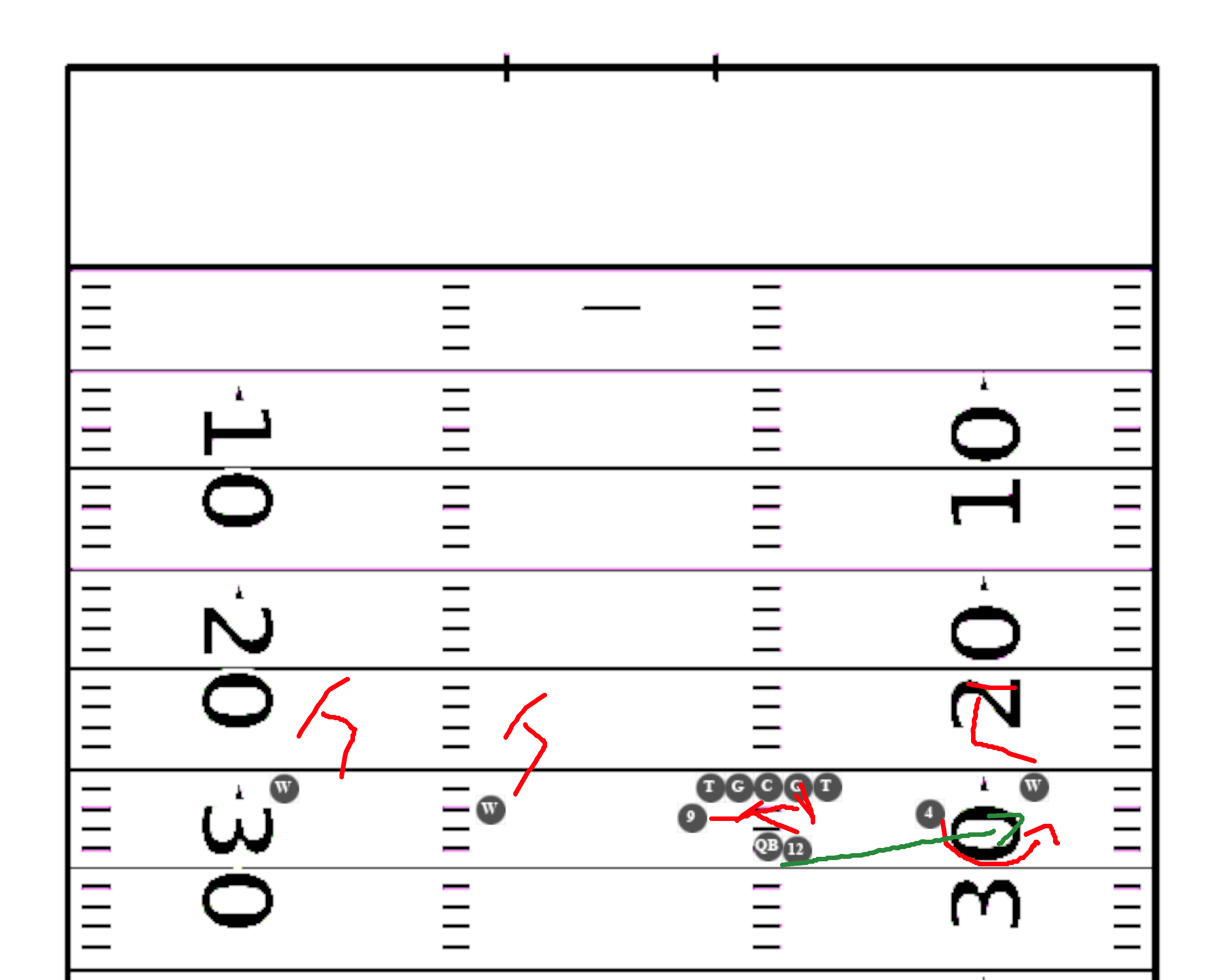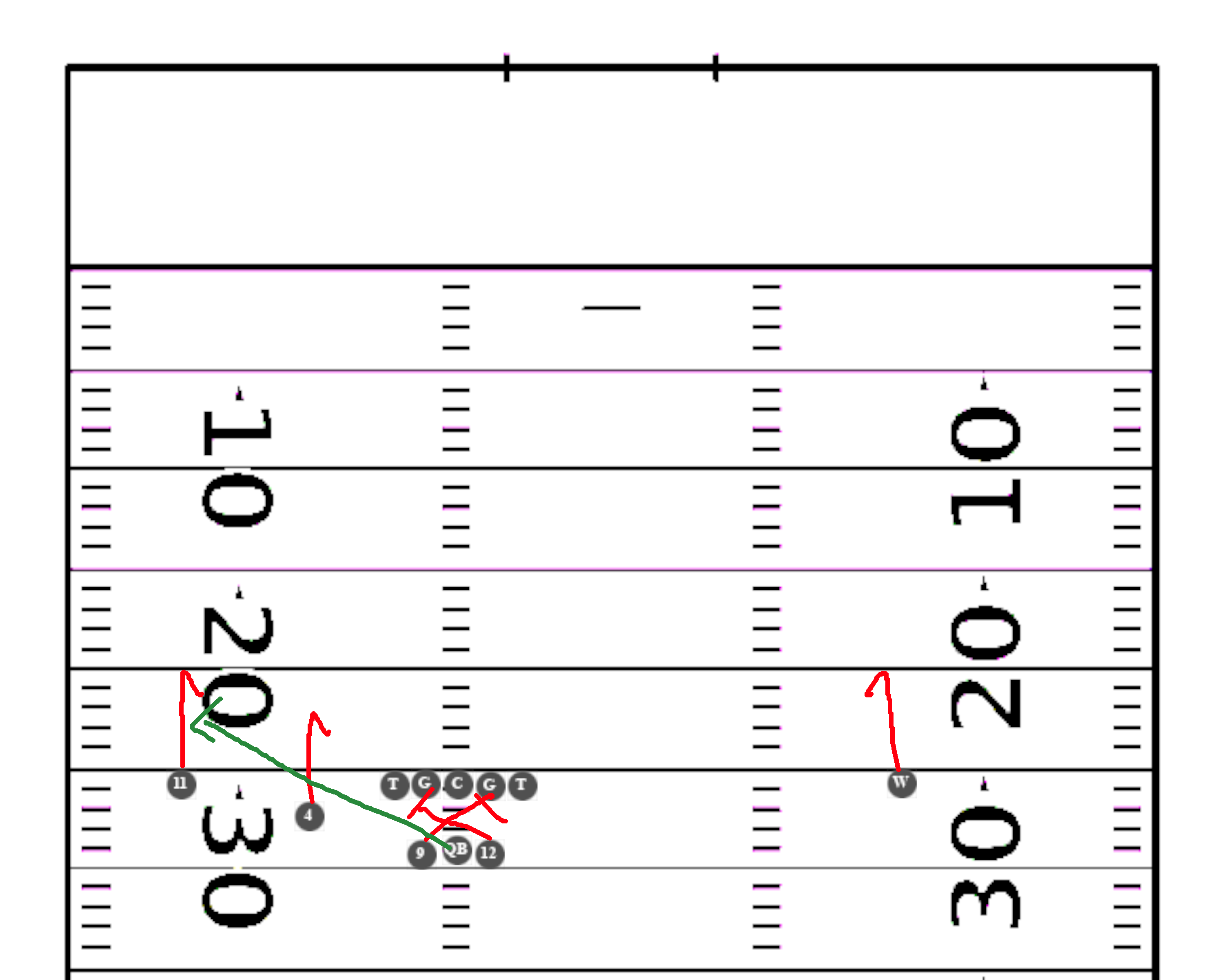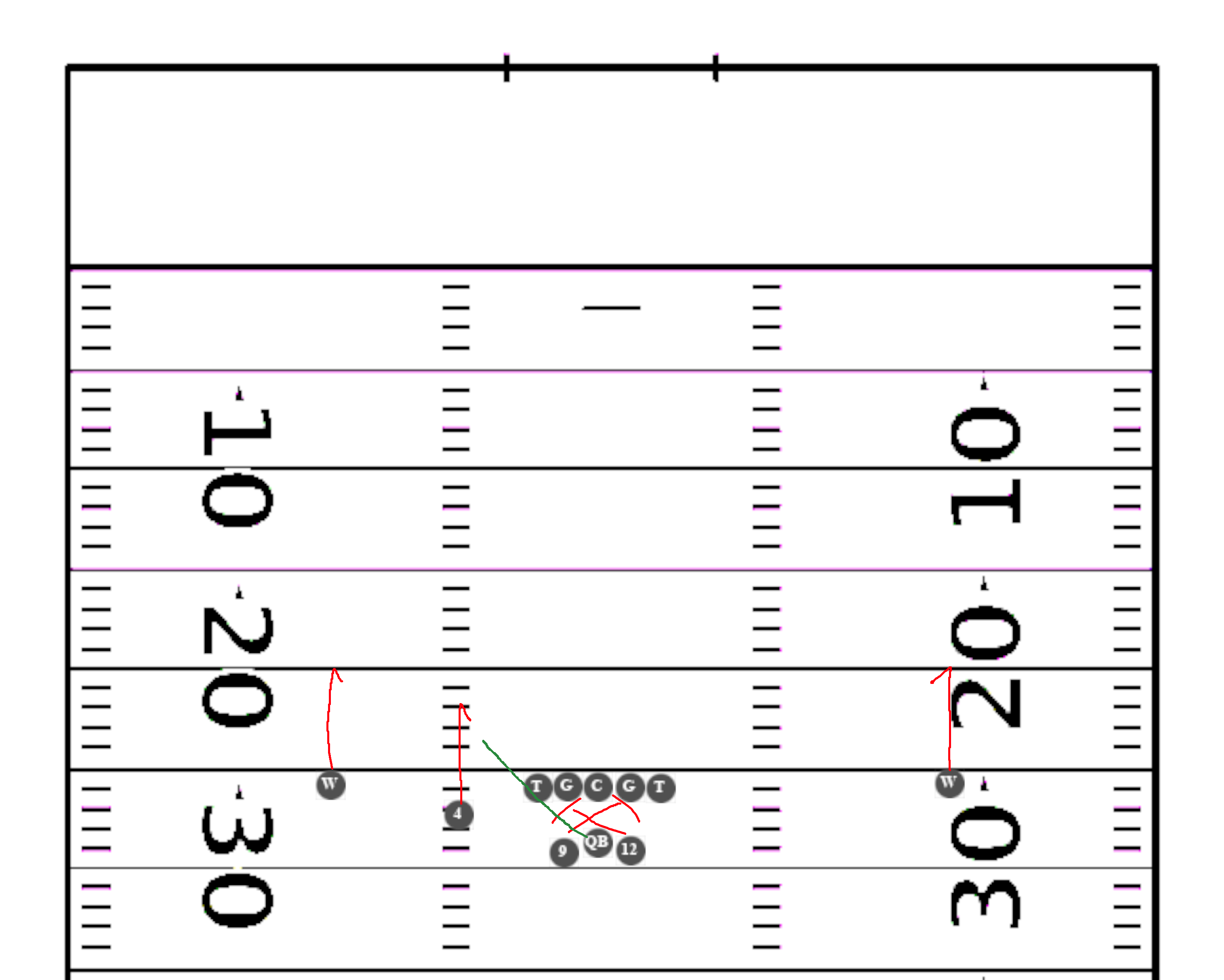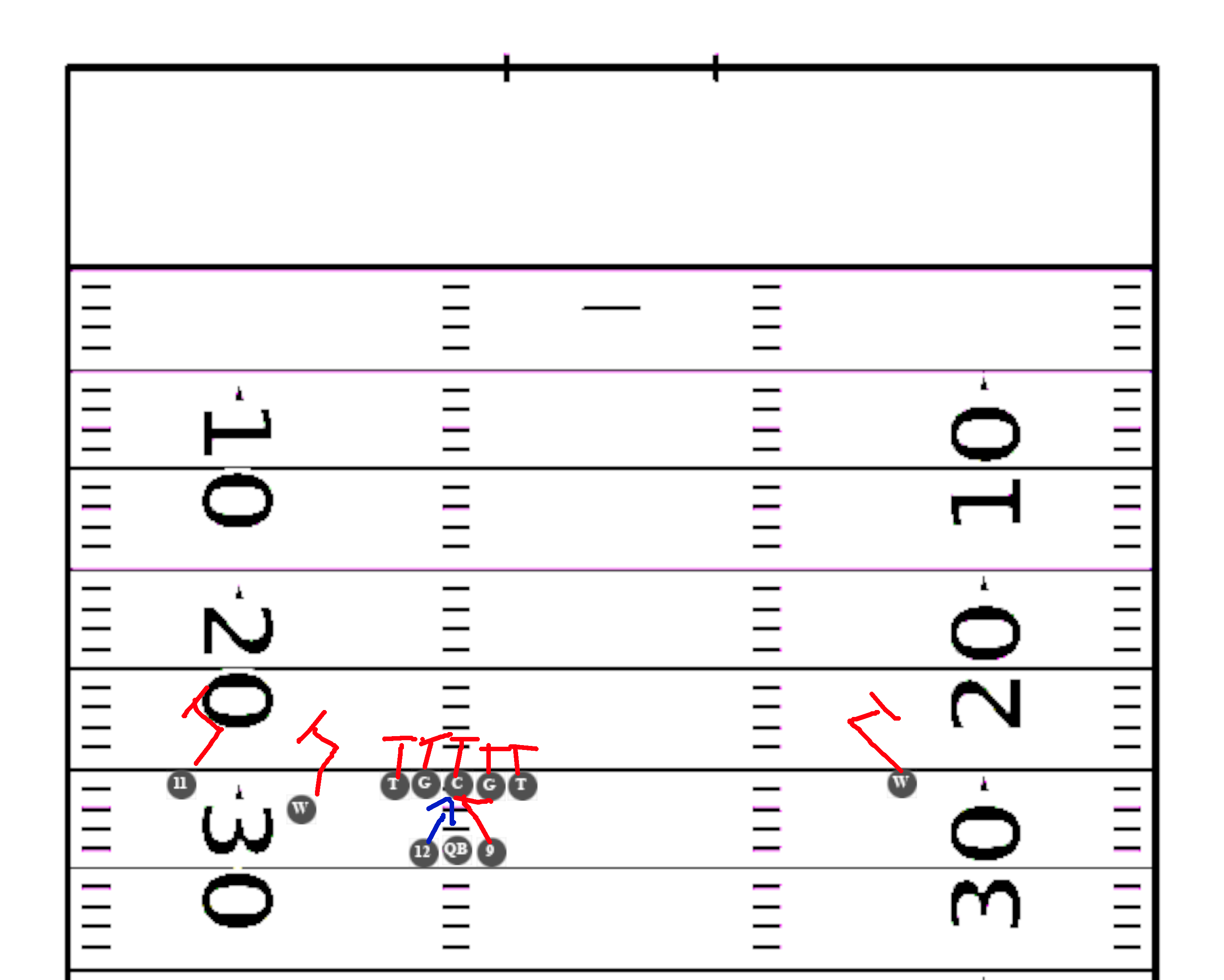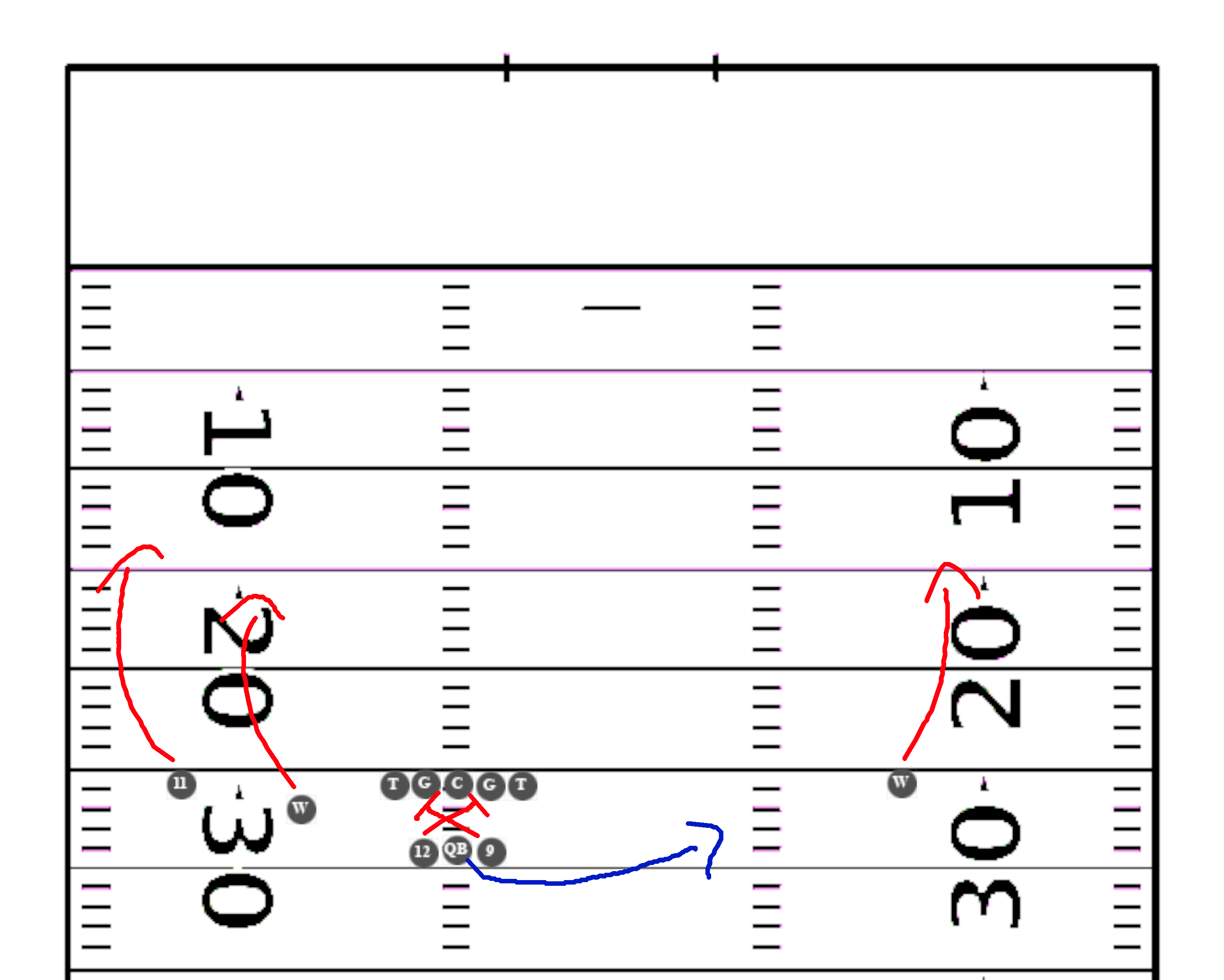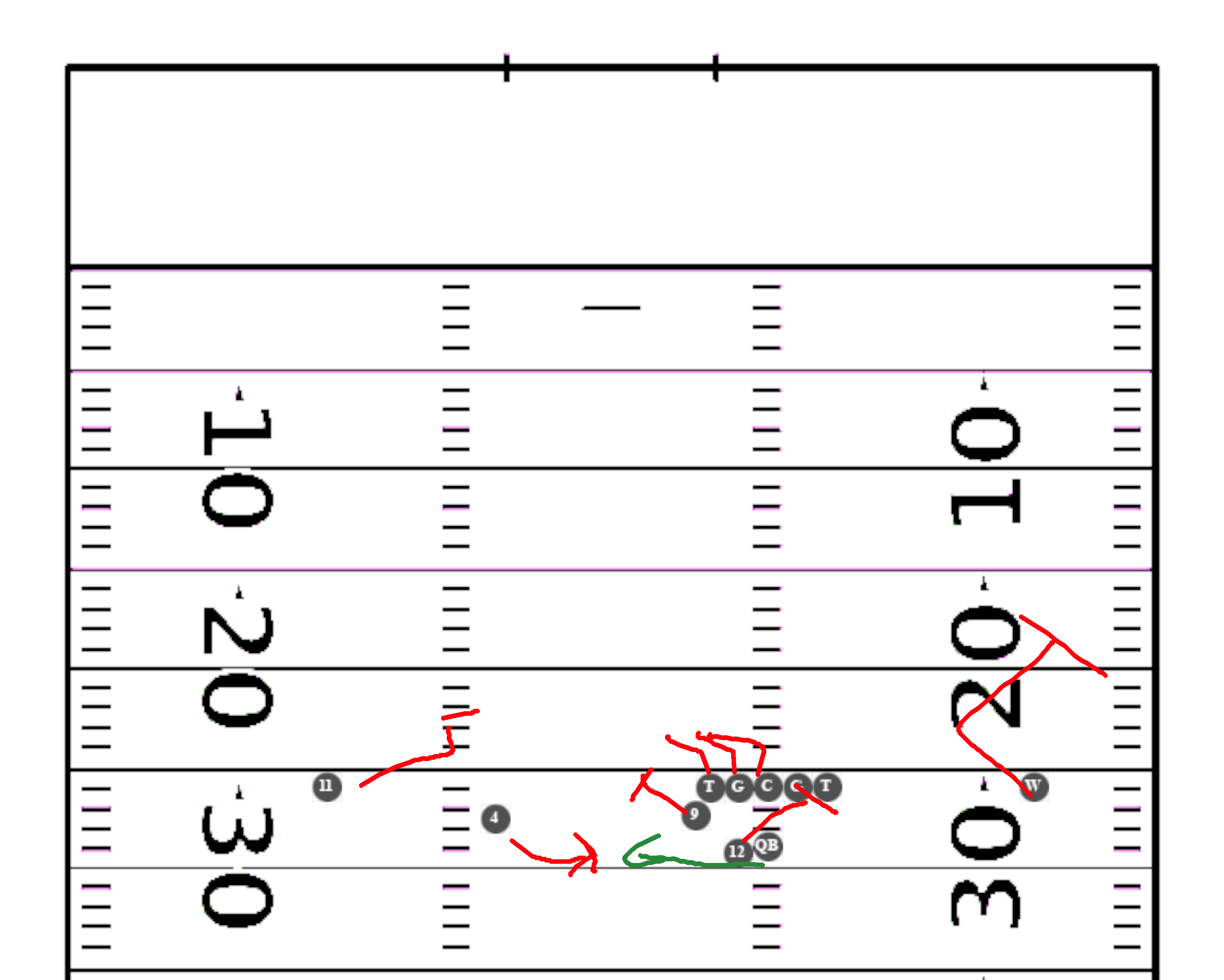 QB Draw, #4 is QB on this play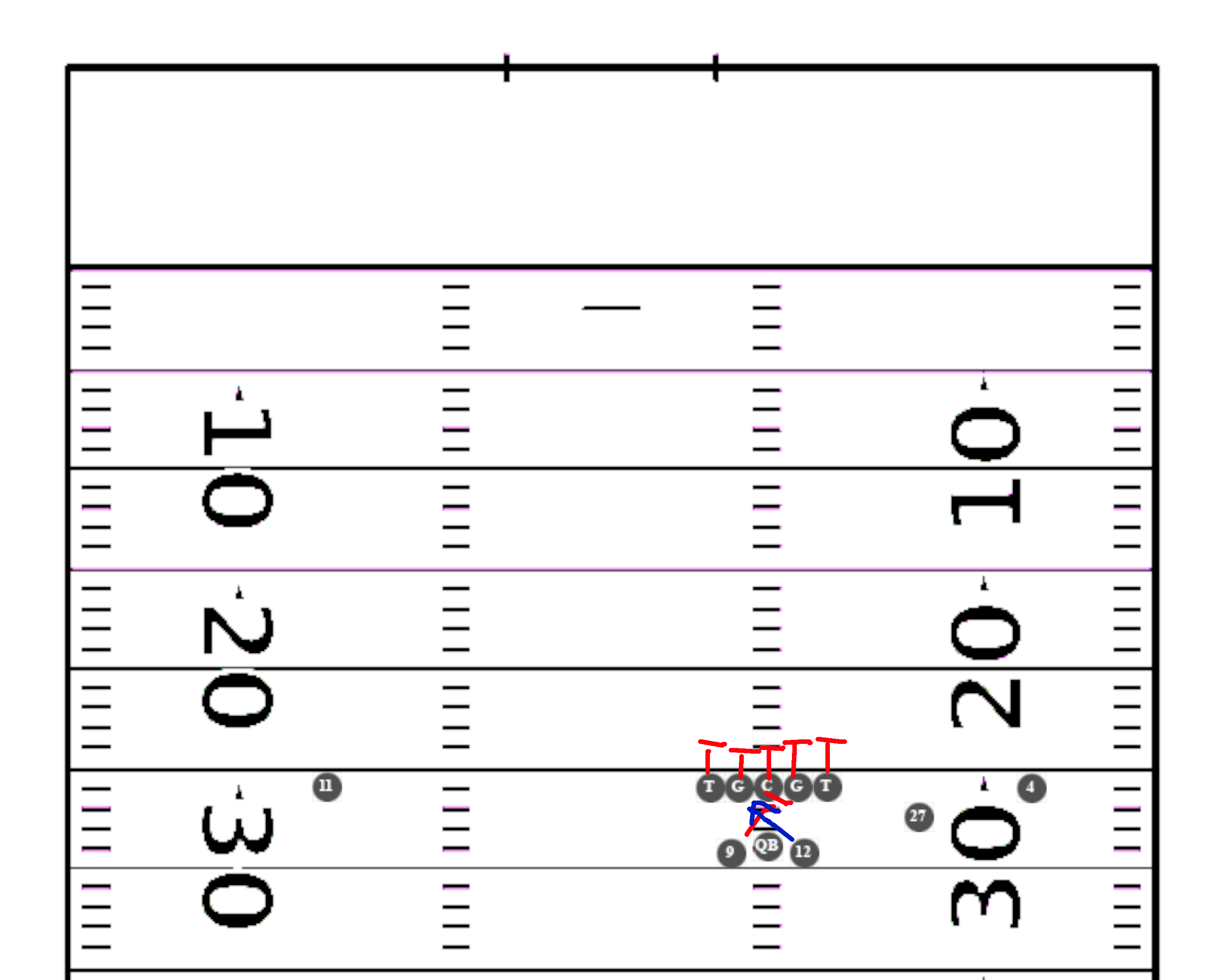 Rub route/slant combo. QB wants to throw the flat to #4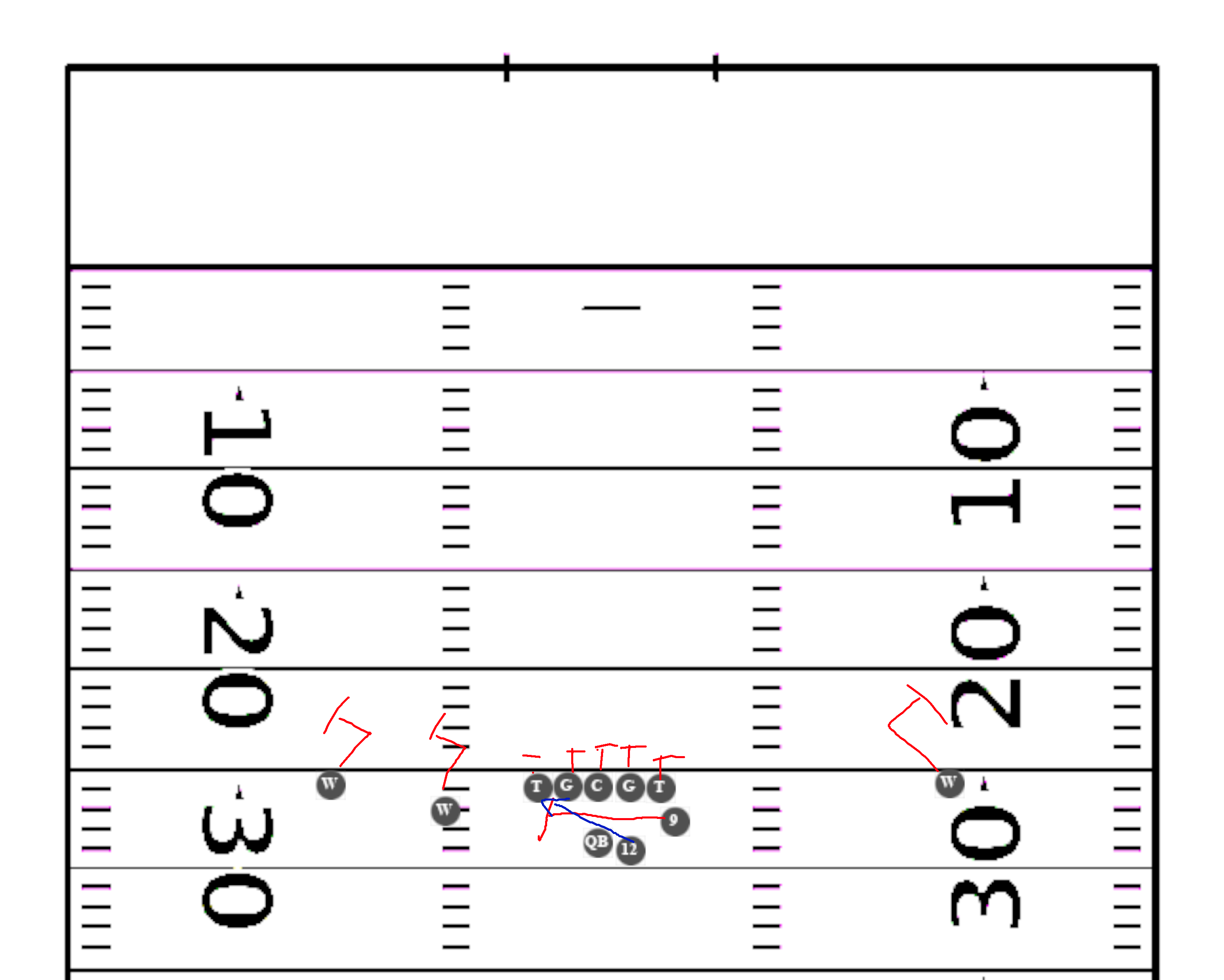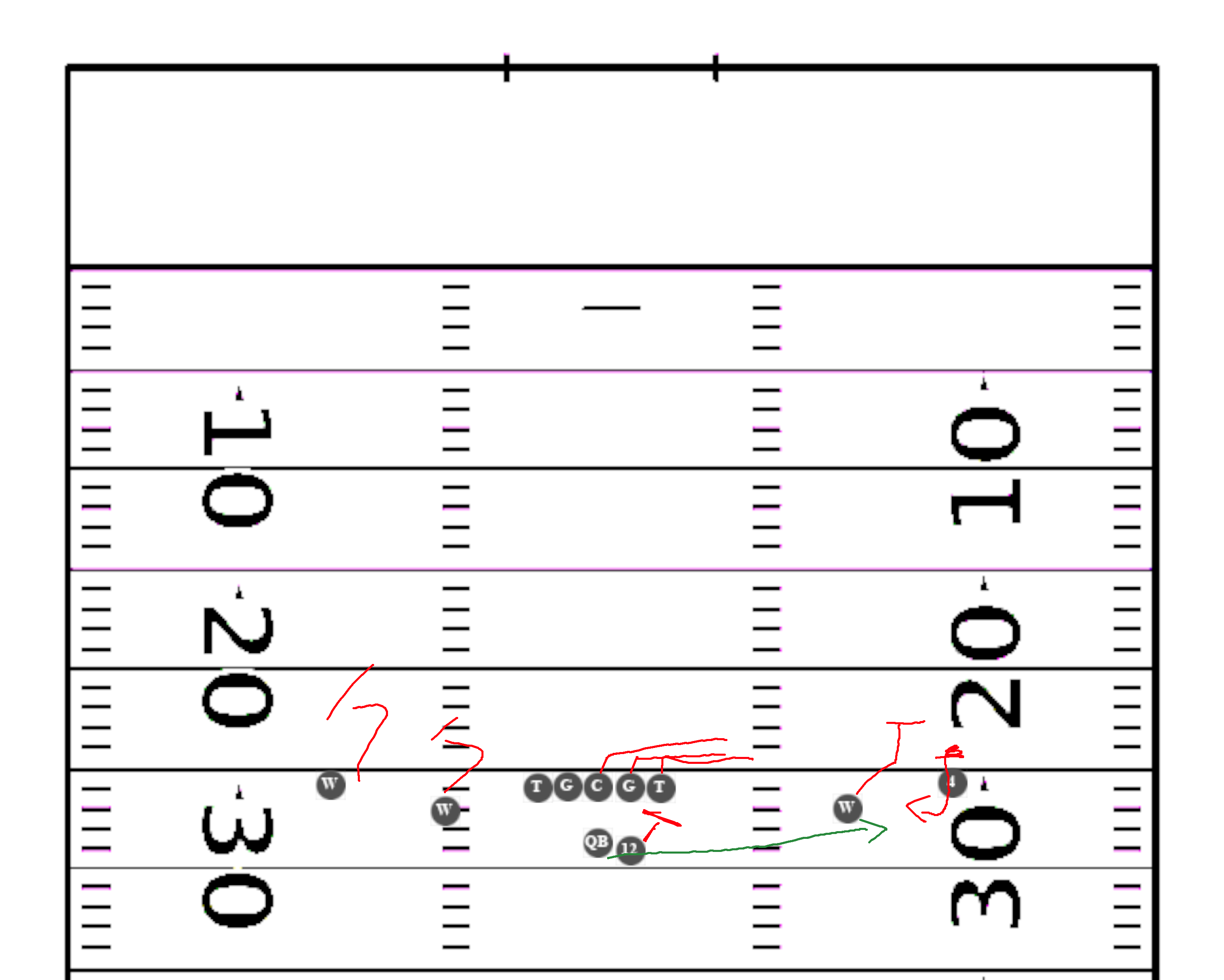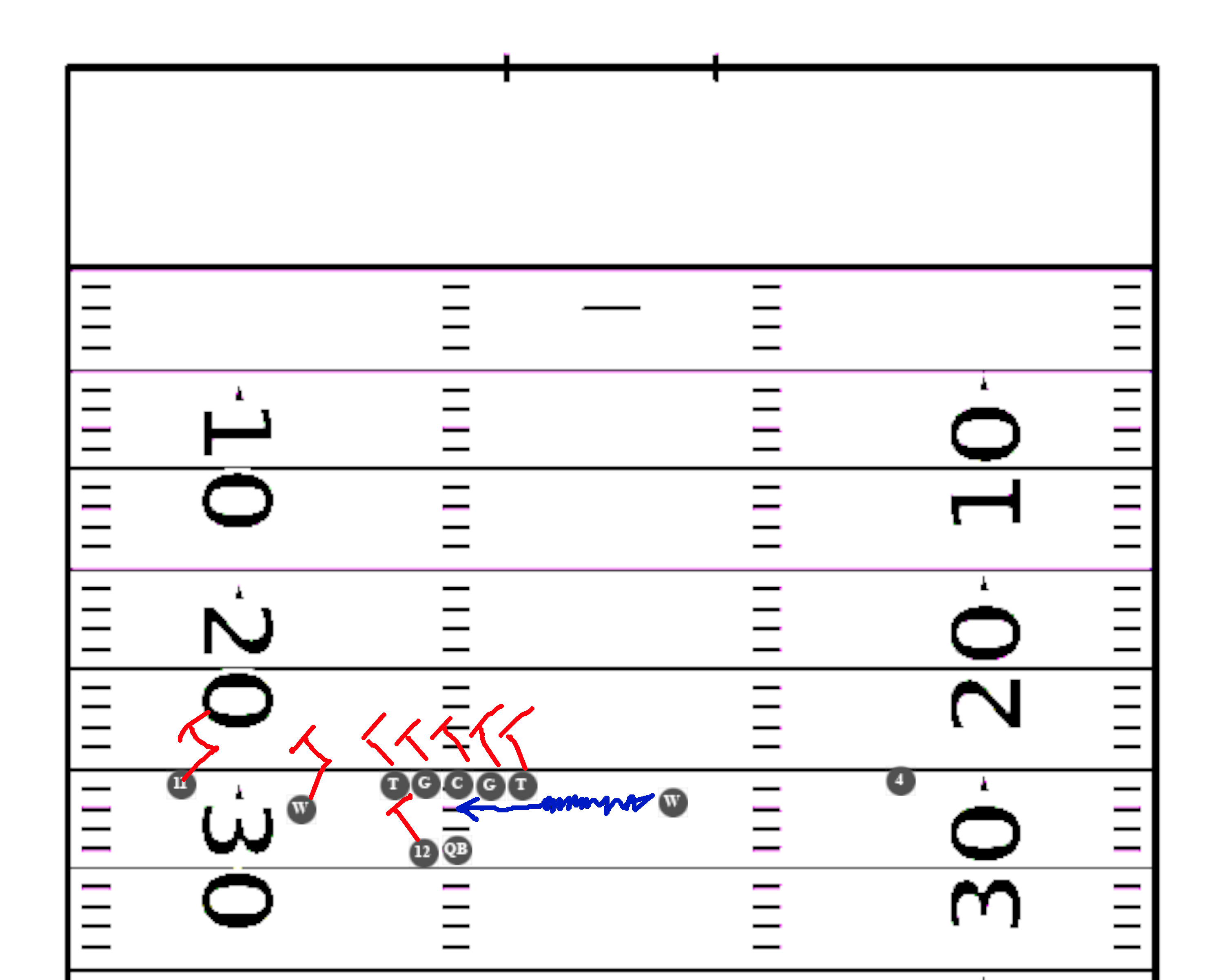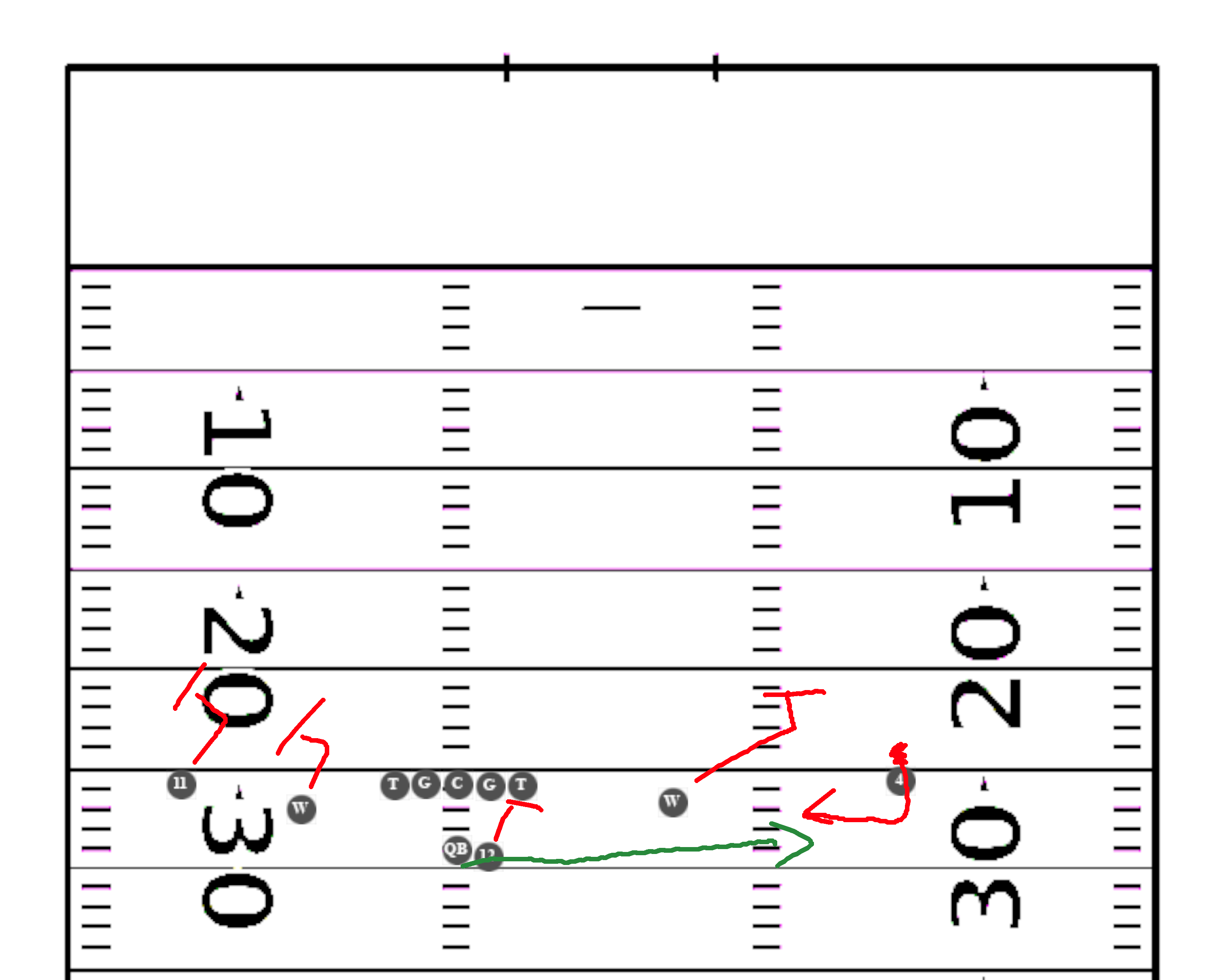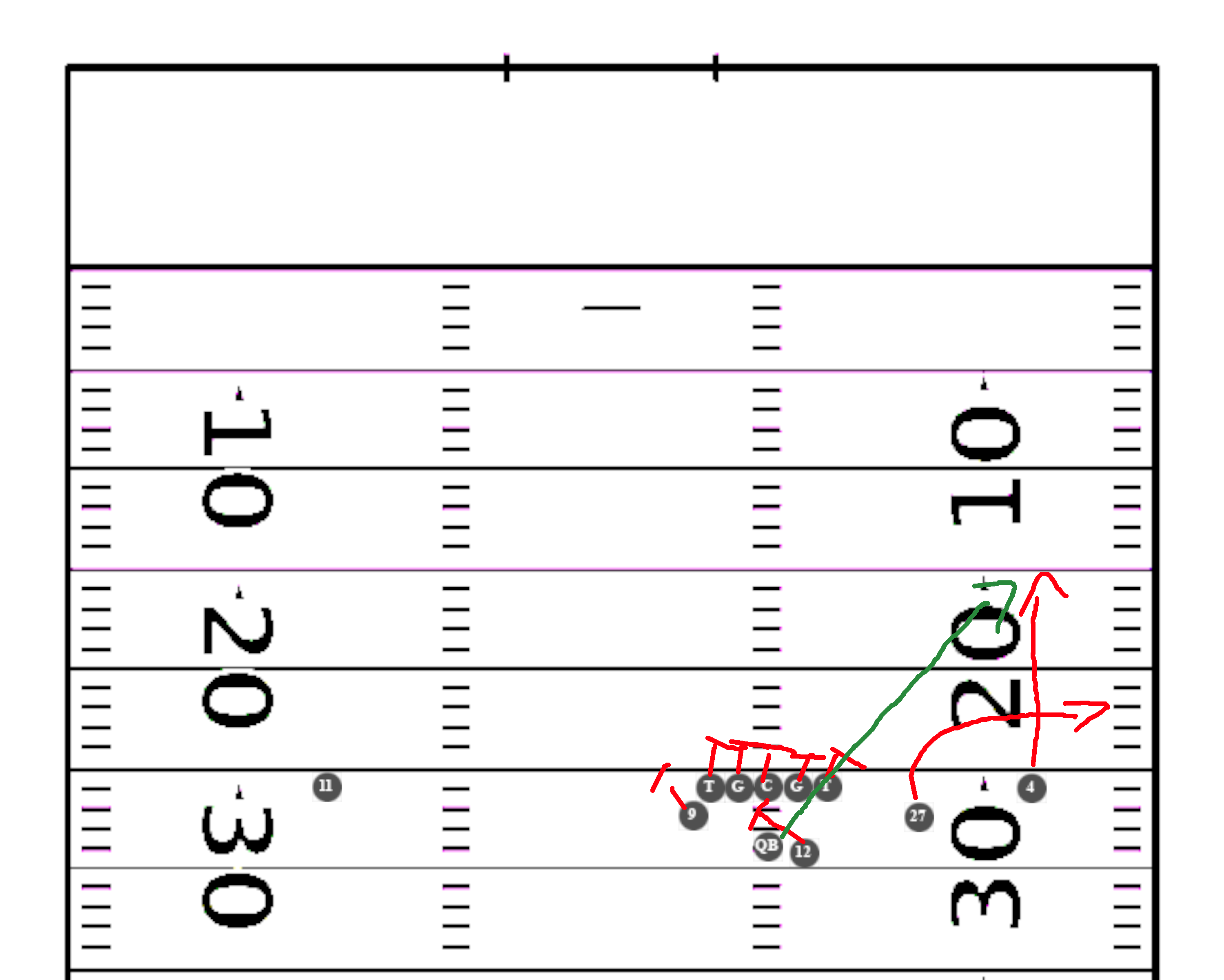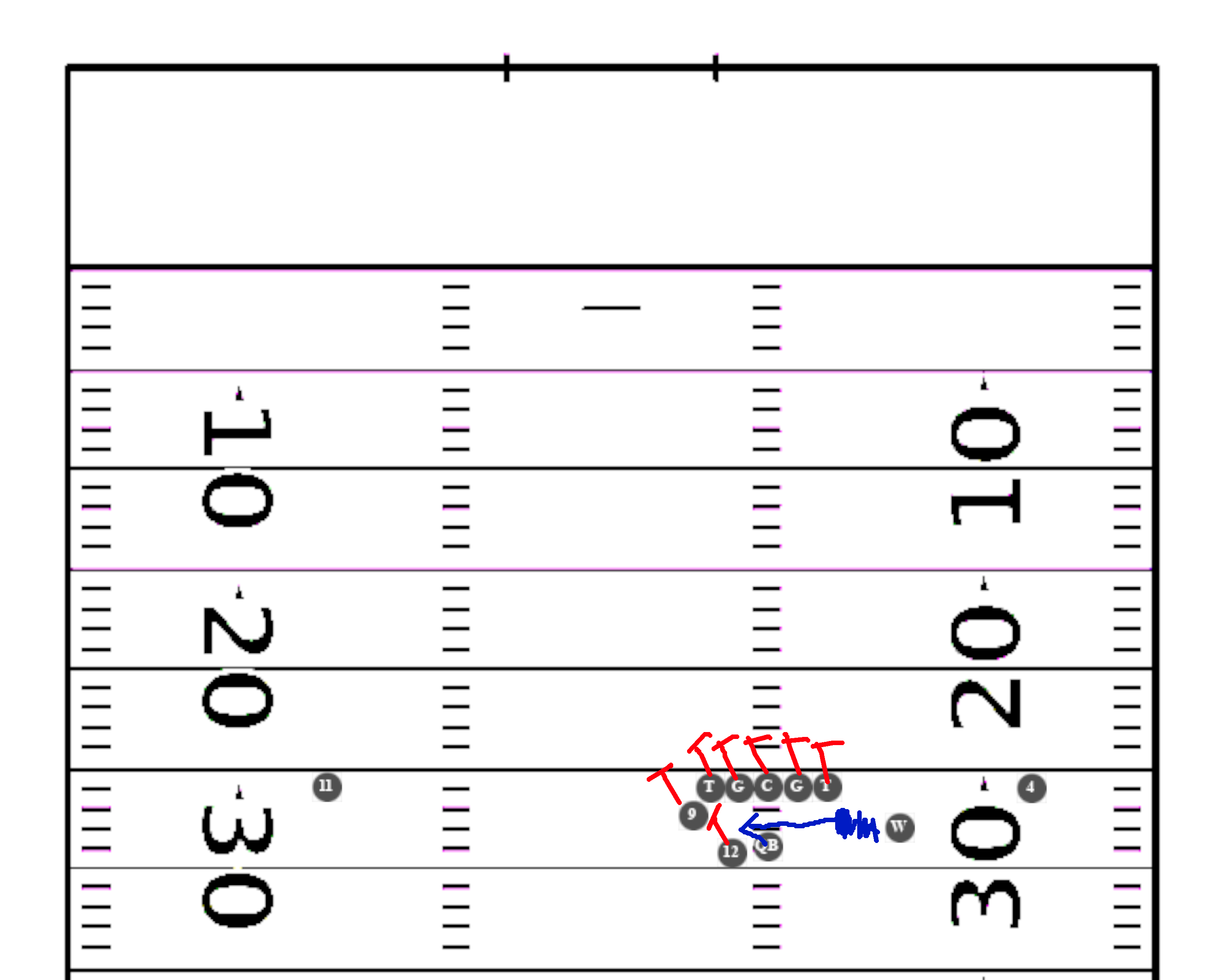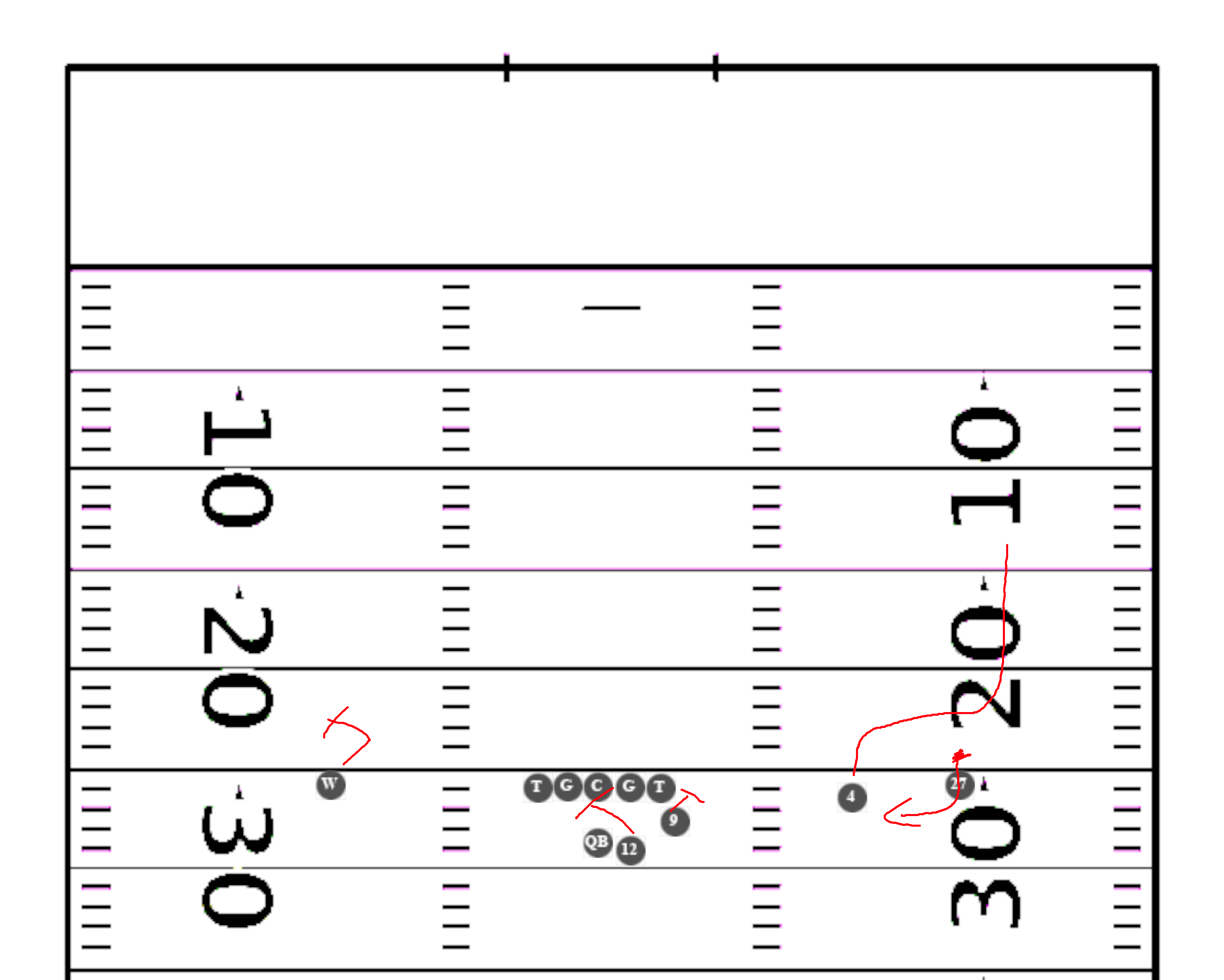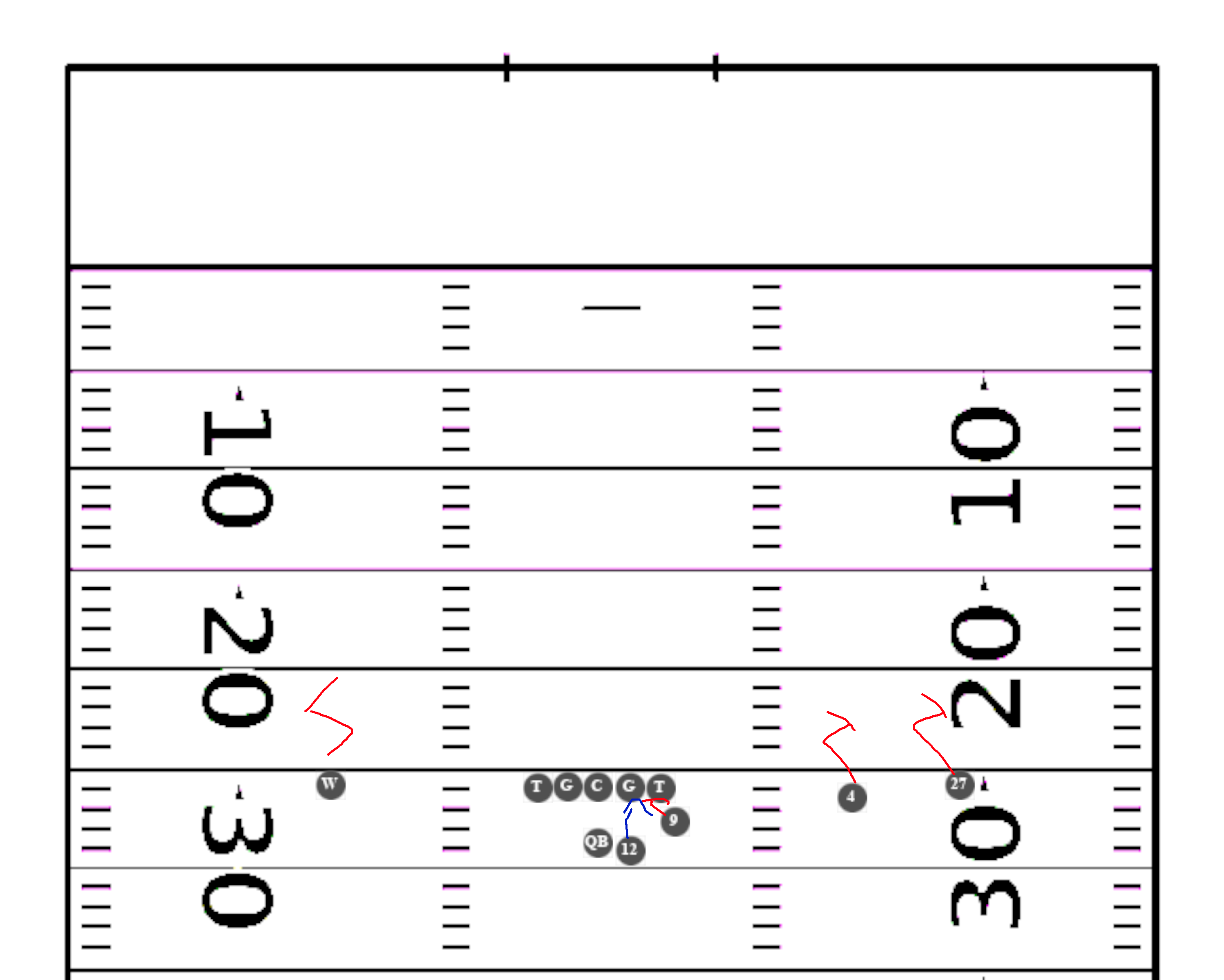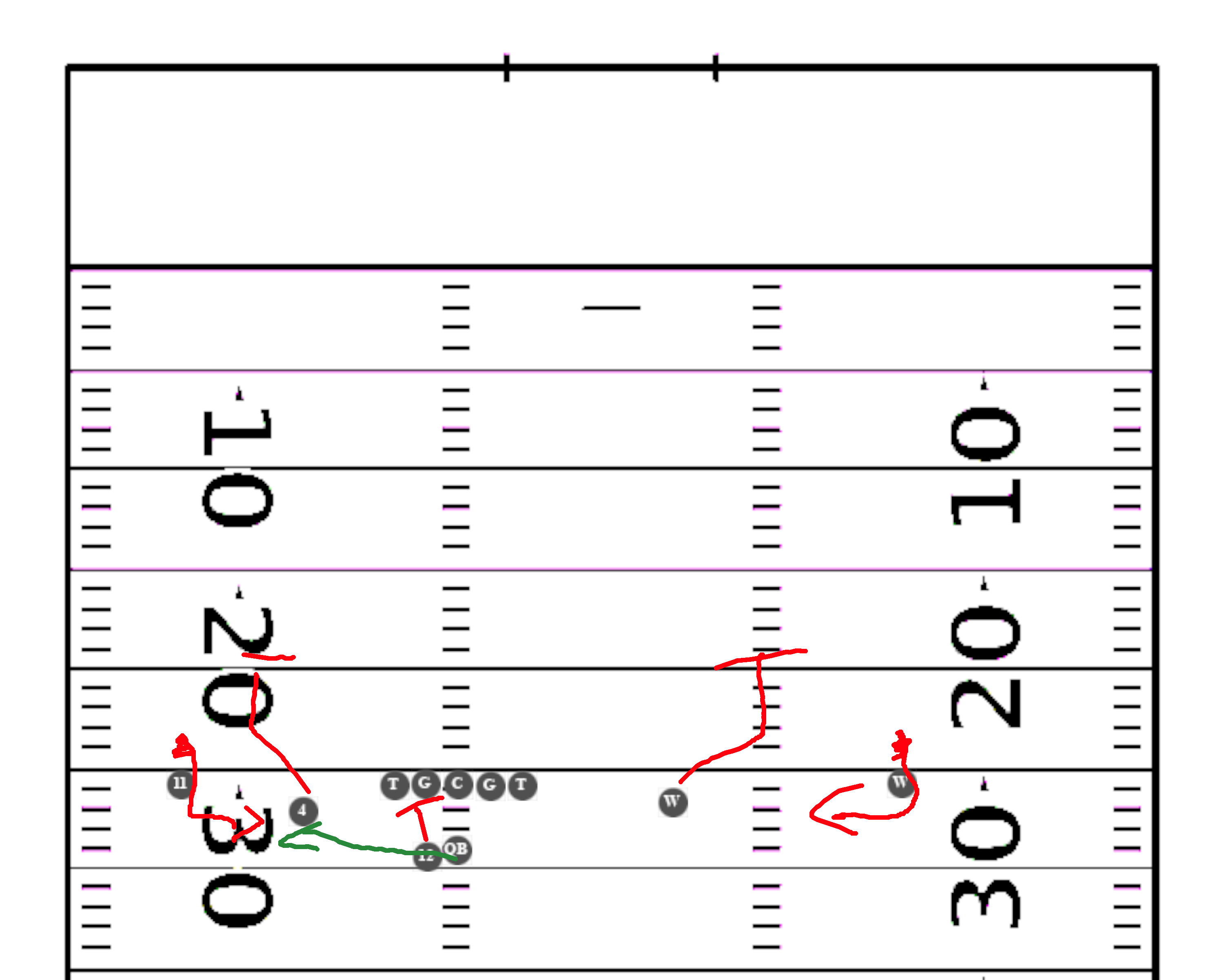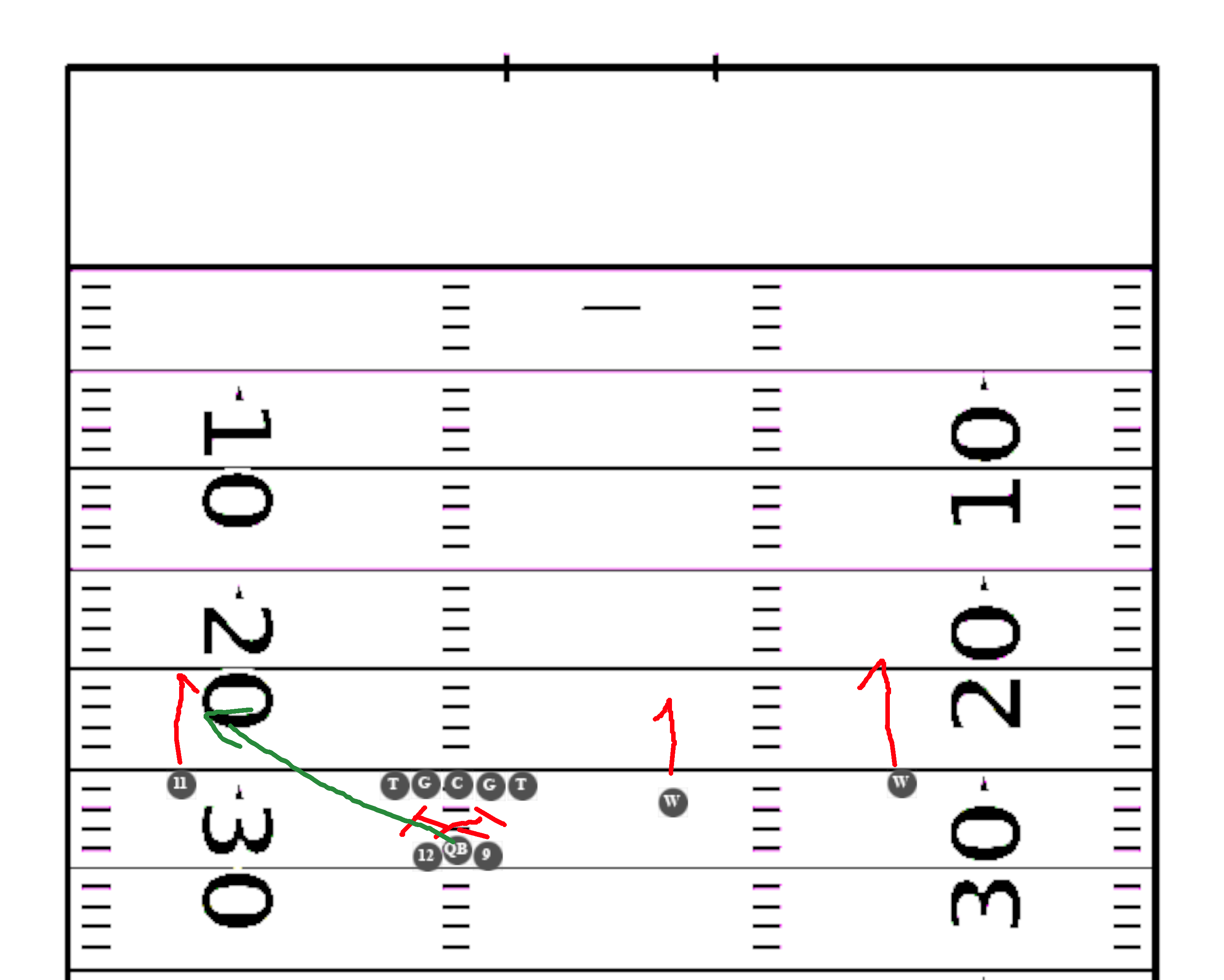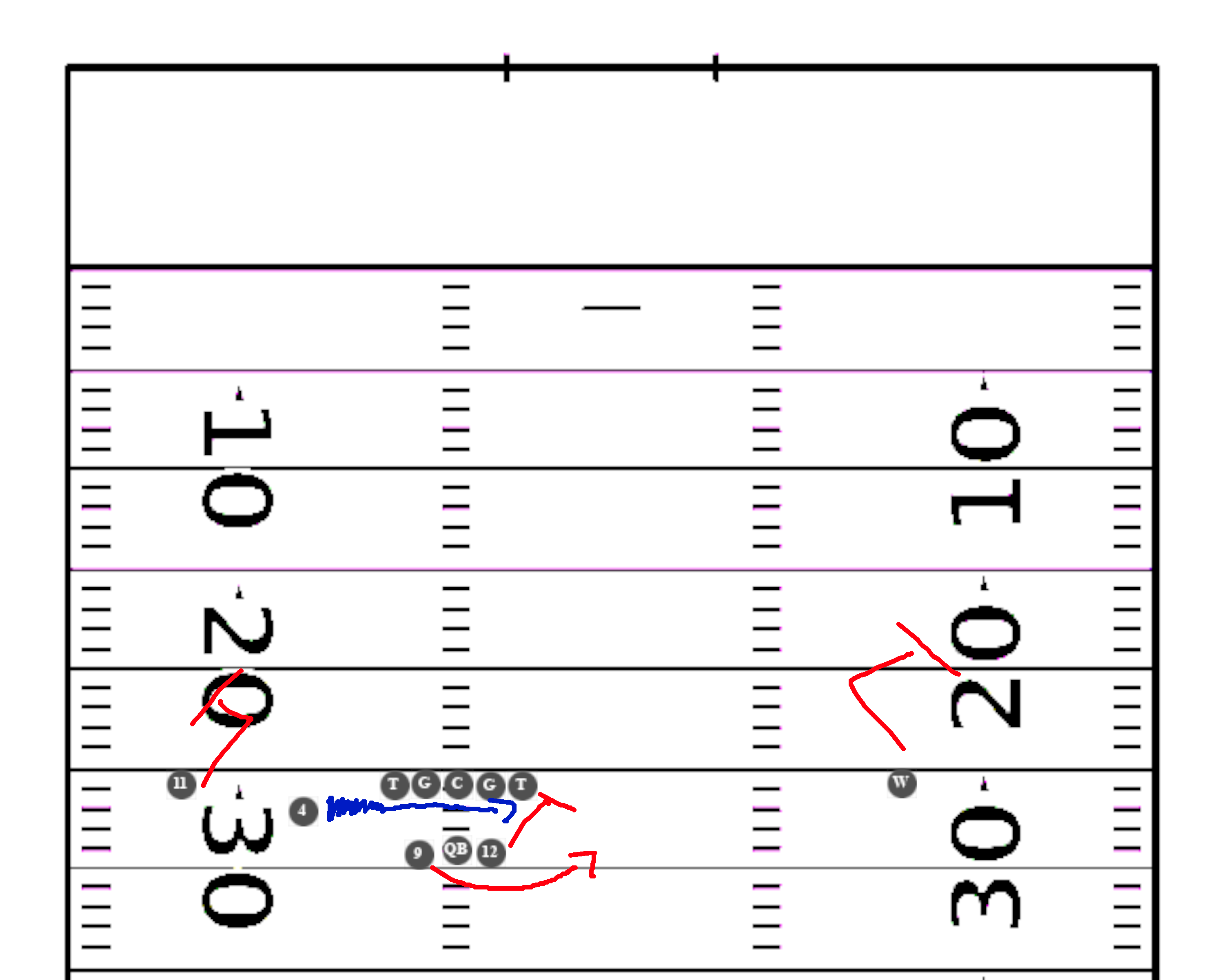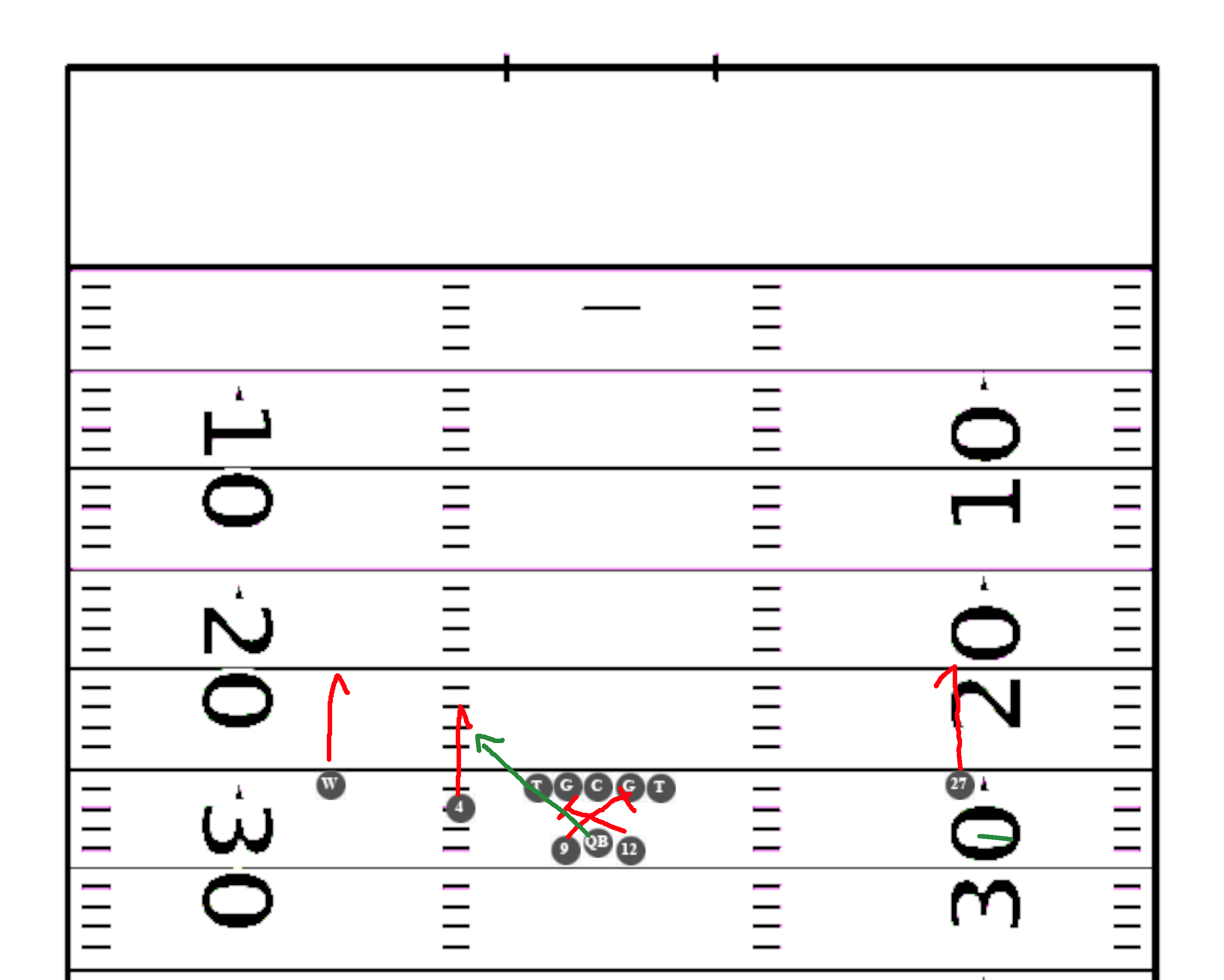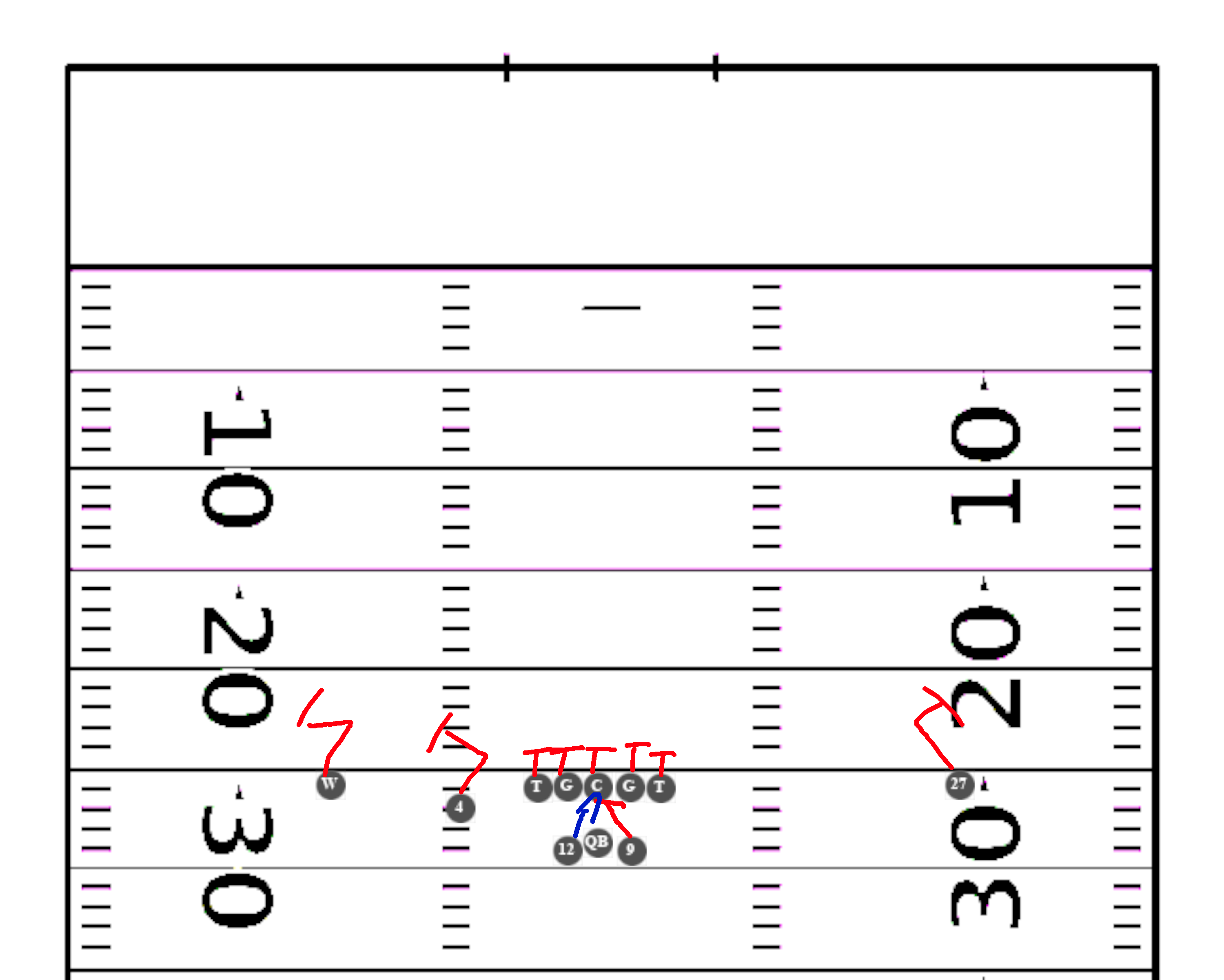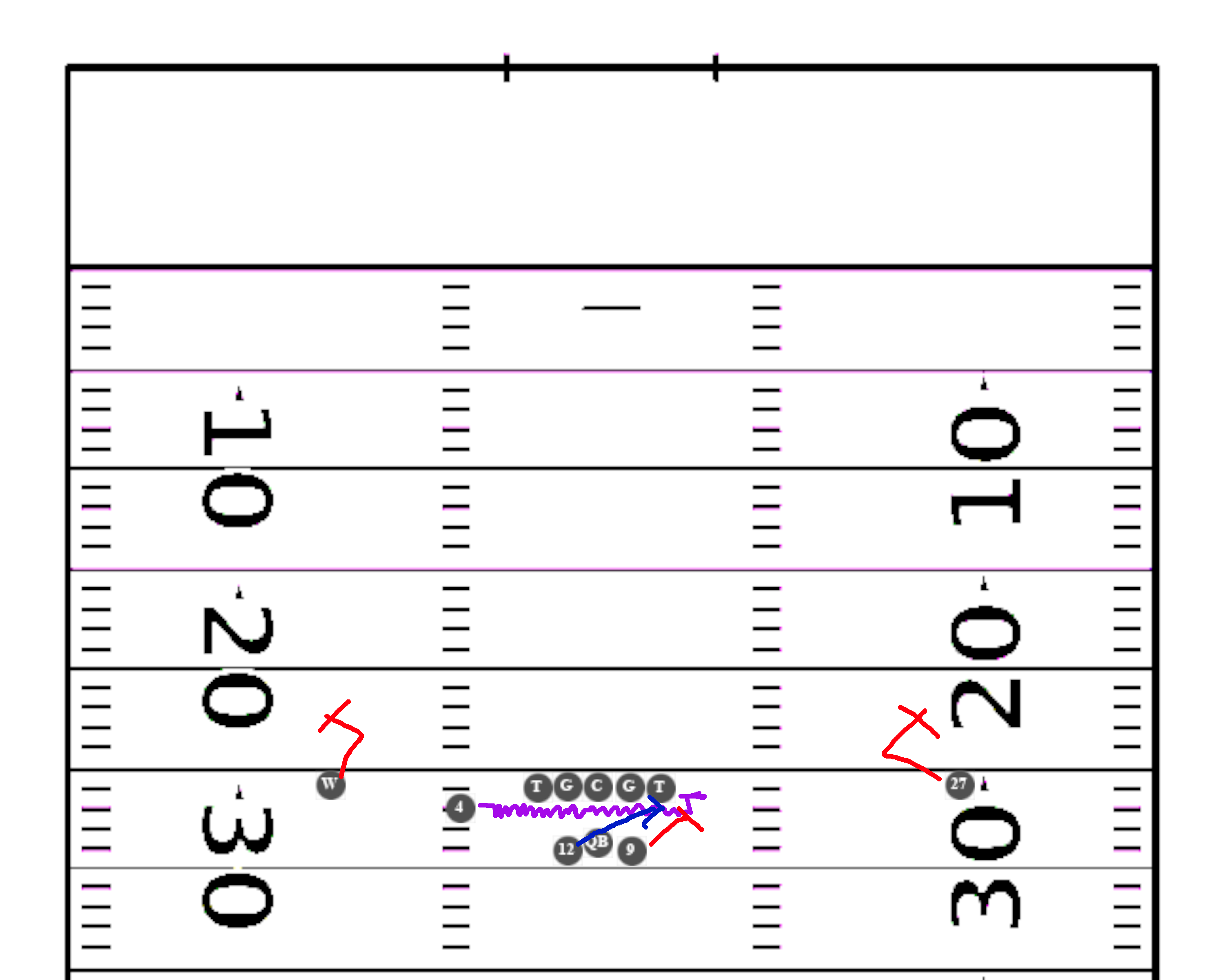 26 Power, Notice how the ball is snapped after the motion man reaches the other side of the line.