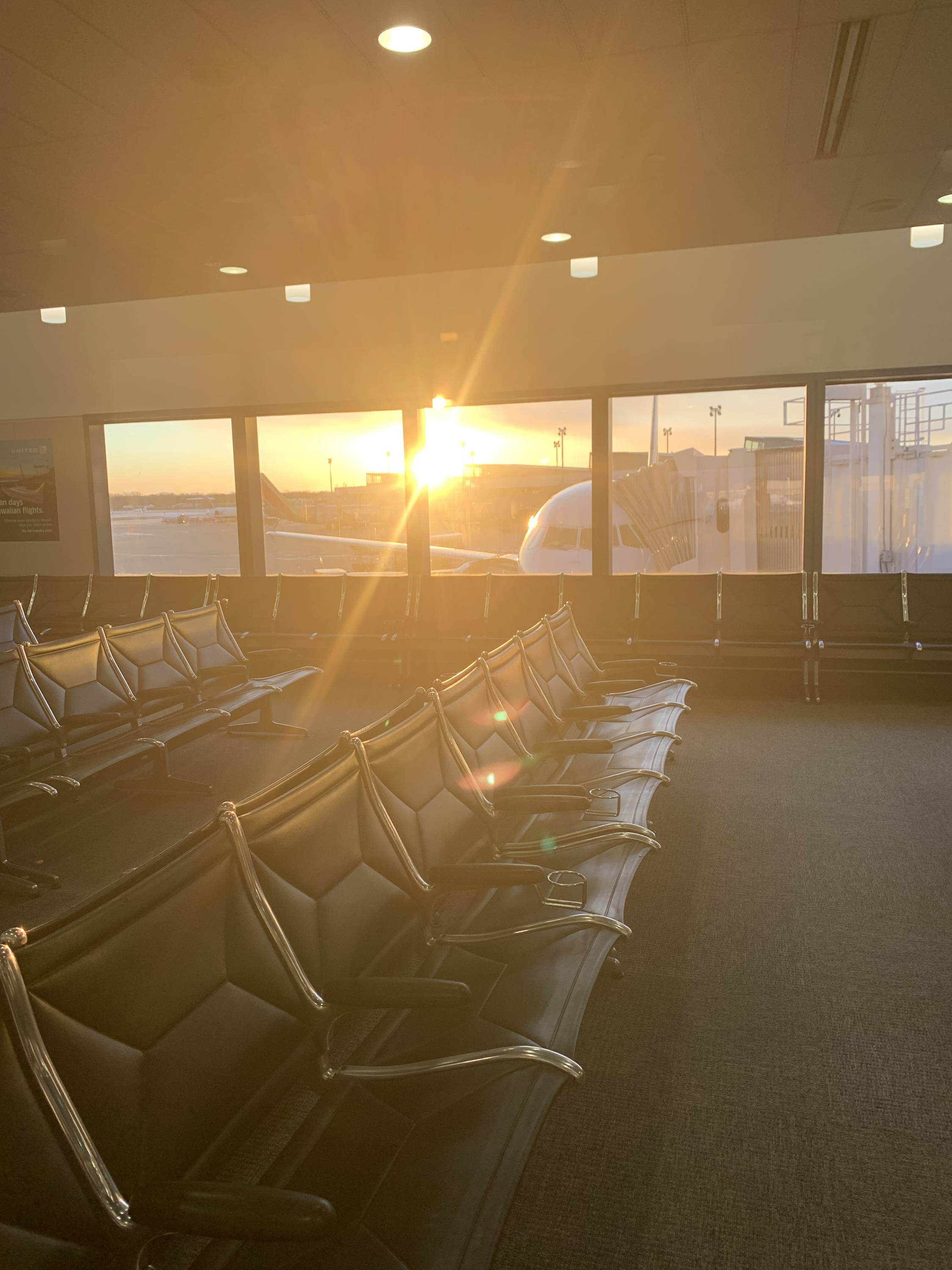 Coming from the chaos called 2020, once 2021 was rung in, I made myself a little bucketlist. It was more of a goal when I think about it. I wanted to travel more. I have been stuck in New England for far too long. I made a mental list of the places I wanted to go and decided the word "no" wouldn't be in my vocabulary, obviously in regards to traveling. My first stop was an easy one, especially since it was to see one of my best friends. Oregon state. Well technically, this little vacation was a birthday/Christmas gift from my best friend Mason and his fiance.
Even though I was so beyond excited to see them, I was also excited to finally travel to the other side of the United States. The views were absolutely gorgeous. On the way there all you would see are mountains and landscape covered in trees and water.
Once I landed, I never expected to feel so at home. I felt like I never left the East Coast. During the trip, I discovered a new love for Dutch Bros... If you have never been, THEY ARE A MUST. One thing my friends made sure to do, was bring me to the Redwood Forest and then to the coast to see the beach. During our hike in the Redwood, I never had felt so small as I had walking between giants of trees. It was scenic and well worth trudging through the mud. The beach.. took my breath away. Though it was too cold to go in the water or really bring a bathing suit, it was a landscape was well worth the trip. I took in the views as much as I possibly could, while also spending as much time with my friends. Overall, if you were to ask me if I wanted to go to Oregon again, my suitcase would already be packed and ready to go. 10/10 recommend. Oregon, until we meet again.